2018 - Get Creative!
I produce the Easiest PDF Sewing Patterns. I have developed the best Sewing Pattern Downloads. No trimming, no overlapping, no wasted paper. All my Sewing Patterns are drafted separately for sizes 6-22. Sewing Patterns have never been so easy. MAKE YOUR OWN CLOTHES - My In-depth Sewing Lessons are detailed and easy to follow. I make a range of garments from beginning to end - from fabric and cutting out, right through to completion.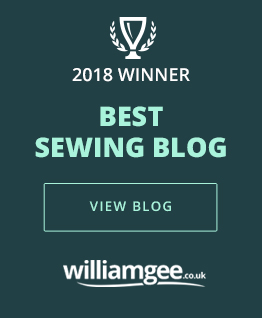 Thank you so much to all of you who nominated me!
See my Sewing Supplies Page for more news of this First Rate Resource for Industry and Home Sewers